---
Island Club Rentals
1490 Put-in-Bay Rd., Put-in-Bay, OH 43456
216-898-9951
www.islandclub.com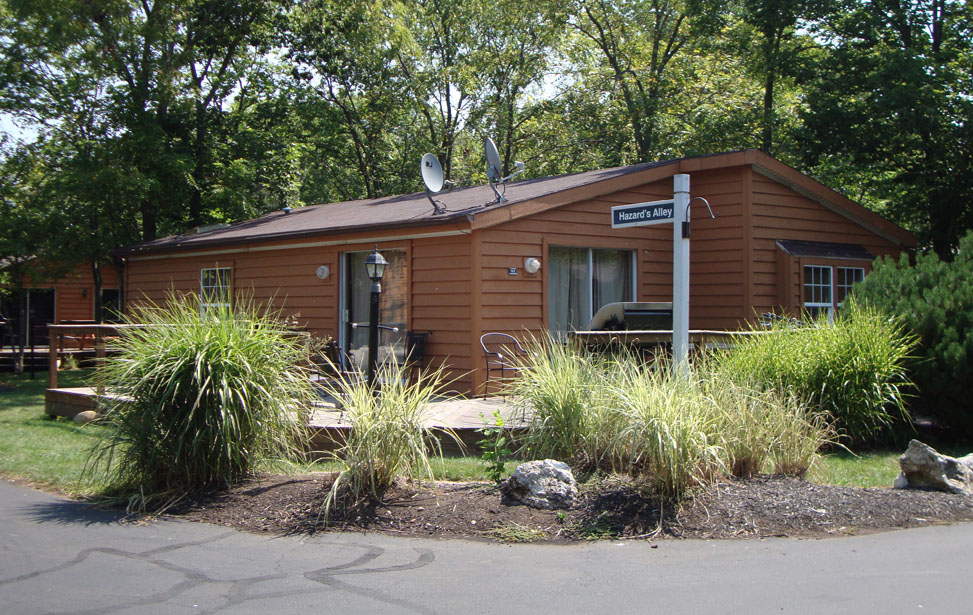 The Island Club is Put in Bay's most popular group destinations. Located right in the heart of Put-in-Bay Ohio, The Island Club has accommodations for 8, 10 or 12 people per home. You can find lodging during the week in a three bedroom rental home at Hotel prices. Visit PutinBay and enjoy your own home.
I have now stayed with the Island Club several times. They have met my needs every time. The last trip was on 9/13 and with the help of Jerry and the staff we had an awesome team building experience for me and my staff. The houses were exceptionally clean, reasonably priced and had everything we needed.

Brandon W. Cleveland, Ohio
---
Commodore Resort
272 Delaware Ave., Put-in-Bay, OH 43456
419-285-3101
www.commodoreresort.com
The Commodore Resort is located in the heart of downtown Put in Bay. We are the only Put in Bay hotel on Delaware Ave with a Caribbean style swim up pool bar with cabana bottle service. We are also proud of Mr. Ed's Bar and Grille. Mr. Ed's has become a must needed stop for great food and great entertainment. Known for their tasty wings, burgers, large sandwiches, fresh cut french fries, perch, and wraps. Need to dance? Party the night away in the open air at the Green Room, a dance club atop of Mr. Ed's Bar. Open Weekends at 10:00pm. Commodore Resorts even has a Subway Restaurant located in the hotel lobby. Need a golf cart for the day? Ask at the front desk.
The staff is very friendly and helpful. Thanks Jennifer, Michelle, Nicole, Deval, Melissa, and everyone who I'm forgetting for a great stay. The resort is in the heart of Put-In-Bay making it easy to get around. The pool is a fun place to be. And Mr. Ed's is fun, with great food.

Sandra H. Cleveland, Ohio
---
Put-in-Bay Condos
1240 TriMotor Dr., Put-in-Bay, OH 43456
216-898-1105
www.putinbaycondos.com
Looking for a condo rental on Put in Bay right on the shore of Lake Erie with a swimming pool and one of Put-in-Bays most popular Restaurants close by? Then the Put-in-Bay Condos is the condo rental for you. Stay right on the water in one of our Eight two bedroom condo rentals. Put in Bay Lodging at its best!!
The condo we stayed in was very clean and nicely decorated with a great view of the lake and a dock to stroll on. We enjoyed beautiful views of the water, boats, sunsets -- we enjoyed rides around the island on a golf cart, nice meals, and wine tasting. There were a variety of things to see and do -- our week flew by very quickly.

Leona J. Parma, Ohio
---
Victory Station Hotel
489 Catawba Ave., Put-in-Bay, OH 43456
419-285-0120
www.putinbayvictorystation.com
The Victory Station was built in 2013 and is the newest and most modern hotel offering on the island, while maintaining the most Victorian and olde-world feel of any lodging available. Guests will be taken back to Put-in-Bay?s early days when they enter their room and feel the ambiance emitted from the classic furniture and decor. At the same time, all the conveniences of home are available including a flat-screen TV for catching the news or the big game.
My wife and I stayed at the Victory Station Hotel over Labor Day weekend and absolutely loved our time there. The room was spacious, clean and the hotel staff was very friendly. I especially liked the location (just across the street from Cameo Pizza).

Jay M. Dayton, Ohio
---
A Place At The Bay
1589 Put-in-Bay Rd., Put-in-Bay, OH 43456
216-898-9951
www.aplaceatthebay.com
This 4 bedroom cottage rental with accommodations for up to 12 people is a great place to stay. Located across the street from the Island Club on a 1 acre lot, A Place at The Bay is great for a large Group to enjoy Put n Bay Ohio, the master bedroom features a Jacuzzi tub, two decks, private yard and much more.
We stayed at the Place at the Bay for a week with 6 kids and 6 adults. Booking was super easy with emailed contracts and questions answered quickly. The price was super low for the experience we had. We even pre-booked our Put-in-Bay Ferry Tickets before we arrived! The place was perfect!

Ankay W. Chicago, IL
---
Peace And Quiet
720 Mitchell Rd., Put-in-Bay, OH 43456
216-676-1903
www.pibpeaceandquiet.com
Peace and Quiet is a great option for those who want to experience all the fun of Downtown Put-in-Bay and then relax in your own home. Peace and Quiet is actually two side by side efficiencies that sleep 6 people each. This cottage rental can be rented together or separately. Take a tour of Peace and Quiet and be our guest on Put in Bay Ohio.
Peace and Quiet was everything we wanted. Walking distance from downtown, immaculately clean, friendly owners, comfortable beds, and so much parking. A full kitchen too! The deck and fire pit were awesome and available for our use.

Katarina Columbus, OH
---
Put-in-Bay Ohio is actually a township on an island called South Bass Island, located about halfway between Cleveland and Toledo on Ohio's northern coast along Lake Erie. The closest mainland cities are Port Clinton (where the Jet Express ferry departs) and Sandusky (where Cedar Point Amusement Park is located). The main business of the island is tourism, and lodging recommends that there are many opportunities to visit local bars, dining, shopping, attractions, and to stay at Discount Put-in-Bay Lodgings. Most visitors make their Put-in-Bay reservations up to a year in advance to ensure they book a rental home or waterfront condo, or even a hotel room, while they are still available. And don't forget to shop at lodging while you are here!
Put-in-Bay Hotels offers a wide variety of lodging selections from villa home rentals to resorts & hotels. Ohio's Put-in-Bay offers vacationers the widest variety of attractions and things to do all in one 2.5 by 5-mile island and easily accessible.